About Slav Simanic

---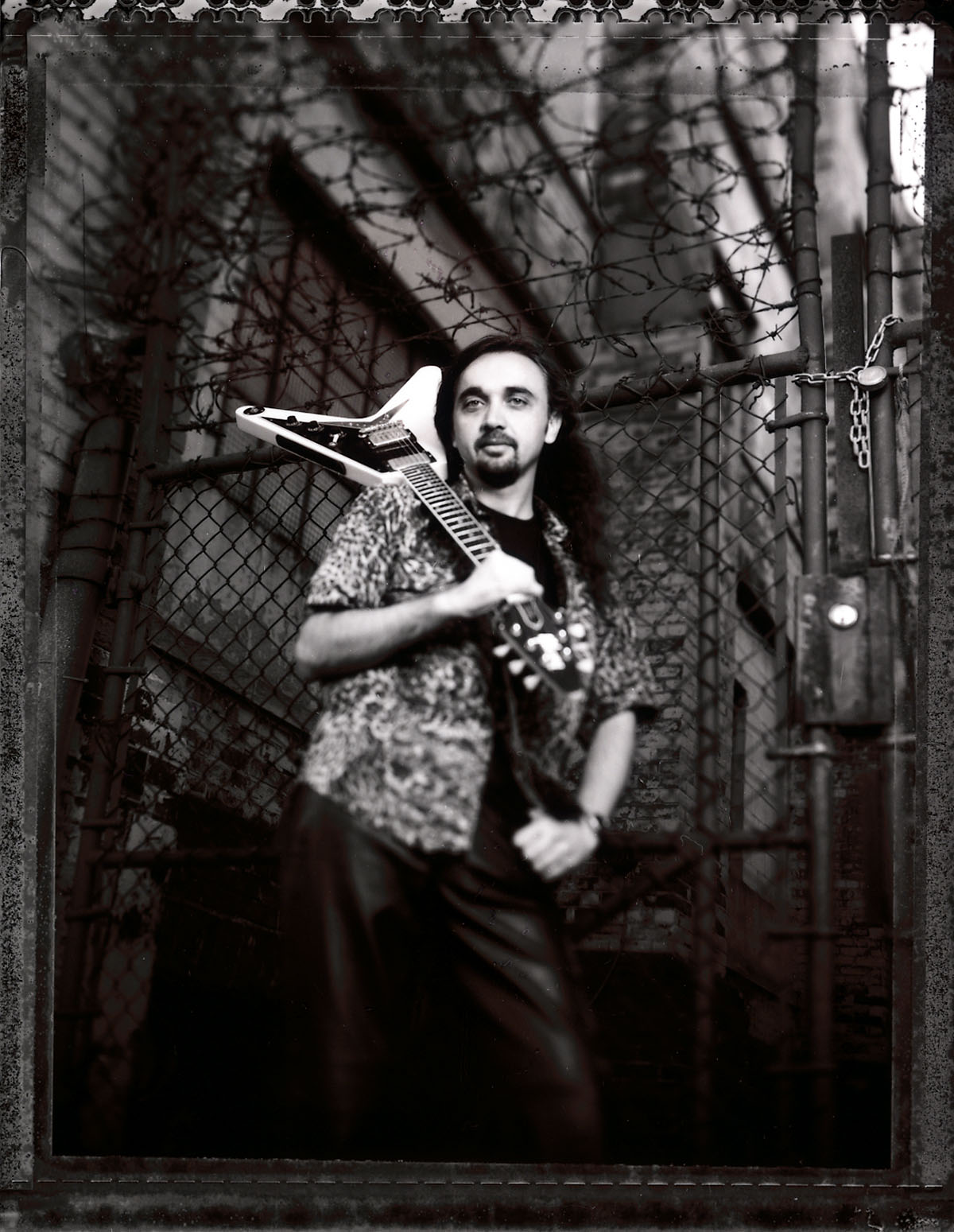 Operates Christian Record Label
"LATTER RAIN RECORDS" and
"BRIDE MUSIC STUDIO" (music lessons, music printing and digital recording & mastering studio)
Signed a licensing deal with Japanese Record Label "MARQEE INC./AVALON LABEL"
for his debut Christian Instrumental CD "WATER Of LIFE". Released in November 2000 with two bonus tracks.
Album "WATER OF LIFE" (originally released in 1998) has received international attention, airplay and distribution.
Signed a record deal with NOW AND THEN/FRONTIERS Record Label for his second solo album
"LET IT GO". The Album was released in July 2002.

NOW AND THEN/FRONTIERS is one of the World's largest melodic rock labels and on it's roster they have some of the finest names in Rock music today:
Starship,
Hardline (featuring Neal Schon and Joe Taffola),
Winger,
Honeymoon Suite,
Mark Boals (featuring Tony McAlpine),
Harem Scarem,
Jeff Scott Soto (Ex. Yngwie Malmsteen),
Reb Beach,
Emerald Rain,
Ten...

Recorded on albums on which some featured artists were present and former members of:
KISS,
DAVID LEE ROTH,
MR. BIG,
TRIUMPH,
TALAS,
PETER CRISS,
24K,
VON GROOVE,
NARO
...

Recorded on tribute albums on which featured artists were:
Steve VAI (Alcatrazz, DLR, Whitesnake),
Marty FRIEDMAN (Megadeth, Cacophony),
Paul GILBERT (Mr. Big, Racer X),
Vinnie MOORE,
Steve MORSE (Deep Purple),
Chris POLAND (Megadeth),
Jeff PILSON (Dokken),
Anders JOHANSSON (Yngwie Malmsteen),
Robin McCAULEY (MSG),
Jeff WATSON (Nightranger),
Patrick RONDAT (Jean-Michel Jarre),
Mark BOALS (Yngwie Malmsteen),
Mike CHLASCIAK (Halford),
Rob JOHNSON (Magnitude 9)
...
Guitar Teacher at:
"NEW CONSERVATORY OF MUSIC" in Toronto, Canada
since April 1995.
Honored as Teacher Of The Year For 2000 and 2003.
NCM (one of the largest music schools in North America) established The Teacher Of The Year award in 1999.
In July 2007 decided to resign his guitar position at NCM and dedicate himself completely to recording and teaching guitar at Bride Music Studio.
An Affiliate Teacher of:
"THE ROYAL CONSERVATORY OF MUSIC" in Toronto, Canada since 1996.
Students include:
KIWANIS Festival Winners
NCM Festival and Scholarship Winners,
Concert Artists,
OAC Music Award Winners,
TV & Radio Performers and
Novice Guitar Instructors
Member of:
SOCAN (Society Of Canadian Composers)